Reigna's High School Senior Prom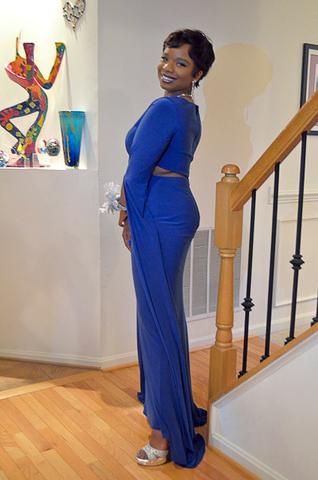 The Met Gala theme for Carver's Senior prom was the perfect opportunity for Reigna to step out in high fashion wearing her couture gown that was the perfect find at Ransom's Boutique!
Reigna's look for her Senior Prom was as avant-garde as her approach to her art work! Her royal sapphire blue gown is uniquely striking, custom-fitted, and regal.
Reigna's smile was as radiant as she looked and felt!
In addition to the gathering of excited family, friends and neighbors who came to see Reigna off to her prom, her parents were immensely happy and proud to see her walk the red carpet en route to this momentous occasion!
Reigna and her friend, Sammie posed for one more shot before making their grand entrance into the Hunt Valley Mansion to join all the other prom-goers. Upon their entrance, they were greeted by the local press and paparazzi that snapped this group shot of them with other friends that featured in the Baltimore Sun.
---
2 Responses
Leave a comment