Reigna Graduates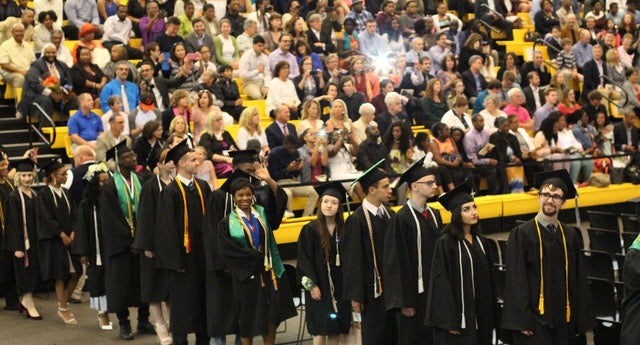 On May 30, 2017, the Senior class showed up in full force to walk across the stage at Towson University in celebration of their high school graduation.  
The graduating seniors were encouraged to wear their awards "bling" to the commencement. So, Reigna gladly obliged as was adorned in medals, pins, ropes and Honor Roll shawl! Her smile was absolutely radiant as she beamed about her milestone accomplishment.
With diploma in hand, Reigna marched through the procession of her high school teachers and administrators to bid them one last farewell. She hoped to leave them and her fellow classmates with the memory and inspiring message with which she decorated the back of her graduation cap, "Dare to Dream"! 
---
20 Responses
Leave a comment